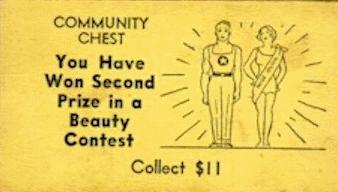 Monopoly has sold over 20 million copies since its invention in 1933, but it's a little known fact that the game was originally designed by an American Quaker called Lizzie Maggie, who patented The Landlord's Game in 1904.
Listen to the
item on Woman's Hour
from 29 Dec 2003.
If you want to find out more then why not take a look at this site entitled Who Invented Monopoly.